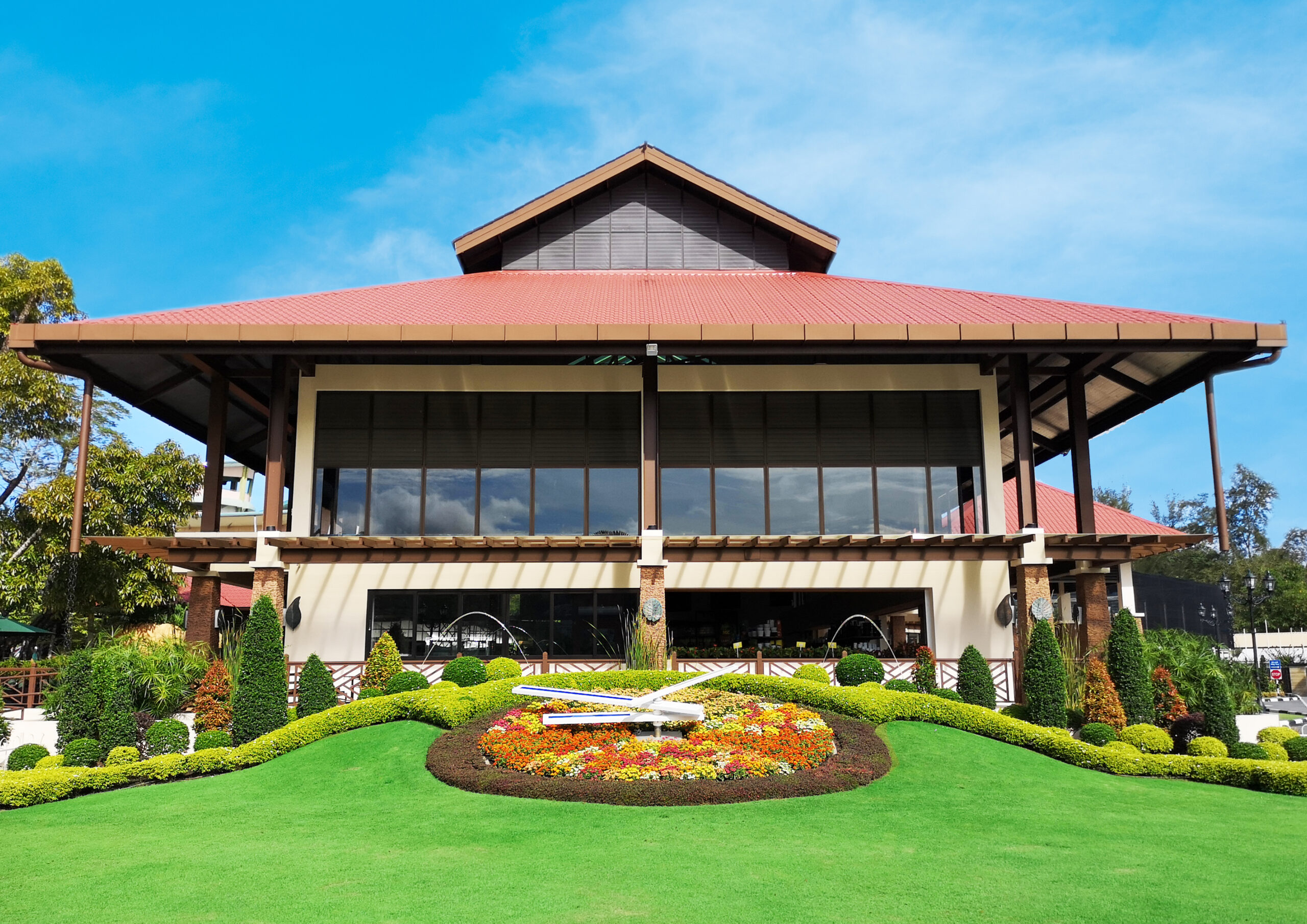 About K.N.Nursery (B) Sdn.Bhd

K.N. Nursery (B) Sdn. Bhd. was established and incorporated in Brunei Darussalam on March 1988 and started its nursery and landscape business from one horticulturist with a workforce of nine workers on less than 1 hectare of land in Kg. Kupang, Jalan Tutong.
After 28 years operation in Brunei Darussalam, today (2021), we are one of the largest nursery and landscaping company in the country with workforce of more than 200 management staffs and workers, having seven nurseries with total area of more than 25 hectares of land. We have done more than 1,500 landscaping and horticulture related projects. Professional team members consist of Horticulturist, Landscape Architect / Designer, Building Architect, IT Engineer, Project Engineer, Quantity Surveyor, Accountant and Financial Controller.
Our core business has expanded in parallel with the economic and social development of the country, among others, providing professional advice and services on Landscaping Design and Build, Nursery Management, Horticultural products as well as Green House Design and Build.
Our Visions and Objectives
To inform, educate and transfer the latest horticultural technology to agriculturists, farmers, students, nature lovers and the public in general.
To provide garden lovers more choices of quality ornamental plants, horticultural products such as organic soil conditioner, potting mix, light weight growth medium, slow release fertilizer tablet and granule.
To promote more Clean & Healthy Vegetables under protected cultivation with organic growth medium and bio-agro products.
To constantly, learn, adapt, research and innovate in the latest horticultural breakthroughs and to re-export the by-products to international markets.
To promote Eco-tourism in the country through the exhibition of flora and selected fauna.